The Brigades Lyriques Impromptus
With their Impromptus, the Brigades Lyriques Itinérantes reach out to new audiences, in companies, cooperatives, schools, leisure centres, markets, public squares,… An offbeat approach to the Opera, either in the form proposed, or by the chosen venue, or in the selected repertoire.
The Impromptus allow everyone to approach the Opera and to have a first contact with this repertoire, and then to go through the doors of the theatre during the summer festival of the Nuits Lyriques de Marmande.
The artists travel to meet audiences who are far away from Operatic Art (employees, people with psychological or adaptation difficulties, rural areas,…) in their workplaces, residences,… where they perform 20 minutes of excerpts from the show.
The public, met on these occasions, benefit from exceptionally advantageous price conditions to discover the show in its entirety performed in the following days.
The Partners of the Impromptus 2020
La Maison Arc-en-Ciel is our partner for the organization of the Impromptus Lyriques 2020.
The Arc En Ciel House is entirely managed by its users, helped in this by volunteers. It is a place of activity which also wants to be a place of exchange and refuge. Most of the users come from Psychological Medical Centres but are also workers from Centres for Help through Work, disabled people not known in the psychiatric sector.
The Impromptus 2020 will make a stop at the Esat de Bouet, in St Léon, whose social vocation is the integration of disabled people and whose economic vocation is the production of goods and services. As such, it sets up extra-professional activities that aim to promote the person's fulfilment and develop his or her autonomy, and then professional activities that allow access to work.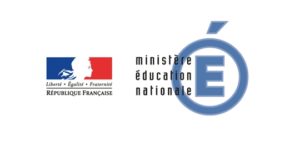 Children are not forgotten by the Brigades Lyriques Itinérantes which, as part of an educational project around the Lyric Tale: "Petit Jacques et la Monde-aux-Merveilles", will allow them to become familiar with the sung voice and to discover a curious instrument: the harp.
The little pupils of 4 nursery classes from the schools of the Centre and Labrunie de Marmande will be able to work around songs from the show with the soprano Clémentine Decouture as part of an Impromptu, and then, during the performance, attend the whole show.