Les Brigades Lyriques Itinérantes have only one objective: to make Lyric Art accessible to all.
We reach out to new audiences, in companies, cooperatives, schools, leisure centers, markets, public squares,… and even theaters. An offbeat approach to opera, either in the form proposed, or in the chosen venue, or in the selected repertoire.
We want to desacralize the lyrical repertoire (operas, comic operas and operettas) whose image remains, wrongly, elitist whereas it is popular and gathers all the audiences of all the ages.
The Impromptus Lyriques of the Brigades Lyriques Itinérantes allow everyone to approach opera and to have a first contact with this repertory, and then to enter the theater during the Nuits Lyriques of Marmande.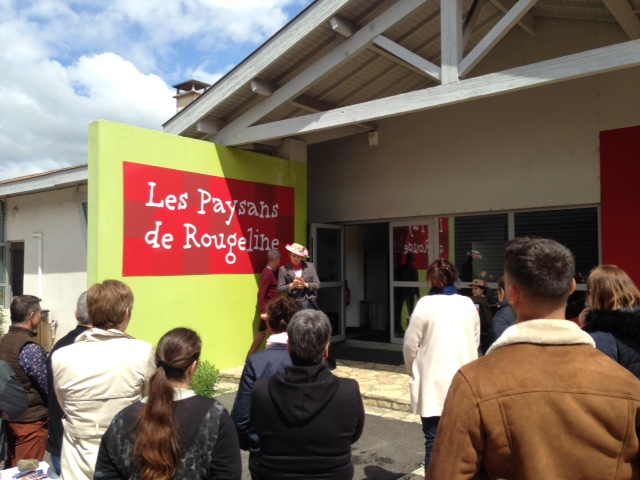 The principle of the Project
Free Impromptus Lyriques: the artists travel to meet audiences who are far from the Lyric Arts (employees, people with psychological or adaptation difficulties, rural areas, etc.) at their workplaces, residences, etc., where they perform 20 minutes of excerpts from the show.
Shows in their entirety, with a pricing policy adapted to accommodate the greatest number, with a varied repertoire and not only oriented towards opera. A show within the reach of all, which takes you by the hand and makes you discover, with a casual touch, different musical genres.
2021 : Carte Blanche to
Sarah Laulan
In 2021, the Brigades Lyriques Itinérantes give Carte Blanche to Sarah Laulan, Contralto, 1st Prize Operetta 2010, Special Jury Prize 2011, 2nd Prize Opera and Public Prize 2013. Sarah Laulan is a multi-faceted artist who will present two shows and two very different aspects of her talent.
Chanson française - Création
Sarah writes the lyrics in French slang, and Rémy composes the music in technicolor.
With their two voices, an accordion and all the other sounds of four-handed life, their songs are played as much in theaters as in the street – since they are not addressed to places… but to people!
Their musical colors are freely inspired by our current influences. Jazz, ethnic music, realistic songs – in short, all the cinema of life…
If we have to put a label on them, it's cabaret. They tell stories that repeat and transform themselves, with their eyes open and even closed, these FrICTIONs numbers that invigorate reality.
Sarah Laulan : lyrics, lyrical voice and gouaille
Rémy Poulakis : music, accordion, voice and gouaille
Espace 180 – Ste Bazeille
Catering possible from 7:30 pm (Reservation required at 06 28 33 54 10)
Price : 10 € (Show only – Catering to be paid on site)
MUSIQUES DU COEUR - SANGS
Récital de Mélodies et Lieder
Music of the body and the heart, that dances, hits, cries and shouts, this Recital depicts the cartography of our lost landscapes.
Elodie Vignon and Sarah Laulan are united by their intuitive approach to music, which awakens the senses and consciousness. They intend this project for both novice and expert audiences, all those who do not want to be bound by borders.
The composers gathered here have in common the fire and the sincerity that moves them (Milhaud, De Falla, Ligeti, Ginastera, Cage, Dvorak…). Forget the ideas of classical or folk music. On this world map, the writings and the souls cross and tangle until weaving new languages.
Sarah Laulan : Contralto
Elodie Vignon : Piano
Petit Théâtre – Marmande
Price : 8 €
2-SHOW PASS
Discovery Offer