Within the framework of the artistic revival plan supported by the DRAC Nouvelle-Aquitaine, we create a concept of lyrical shows, with orchestra, linking proximity, mobility, accessibility and quality.
From a condensed adaptation of a lyrical work of reference, a light orchestration (25 musicians) with 2 to 4 soloists in space, the opera opens to new audiences. This mobile and flexible « format » makes it possible to be close to the audience, especially in rural areas and their populations.
Opera Light is accompanied by mediation actions that allow for the active involvement of actors who are far from opera in the project.
Opera Light makes it possible to preserve all the dimensions of opera: dramatic, vocal and orchestral. It proposes a « lighter » opera, put in full « Light » for all audiences.
An Opera more "Light", put in full "Light for all audiences

Carmen
une histoire andalouse

Musique from Georges BIZET
Story from Prosper MÉRIMÉE
Carmen : Anne-Sophie VINCENT (mezzo-soprano)
Don José : Jean GOYETCHE (ténor)
Prosper Mérimée : Paul REULET (actor – Cie Alecto)
Text and musical adaptation : Philippe MESTRES
Conductor : Philippe MESTRES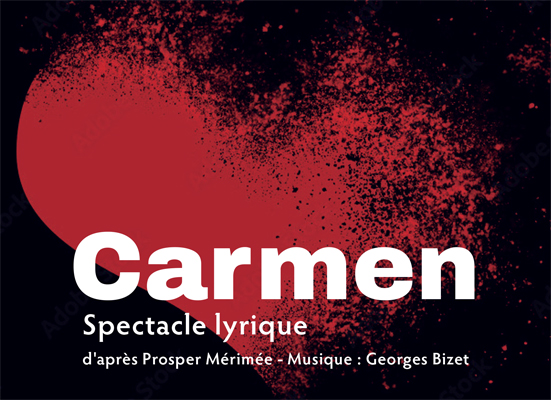 When the academician and archaeologist Prosper MÉRIMÉE left for Andalusia, on the tracks of an ancient Roman battle of Julius Caesar, he had no idea of the edifying encounters he was going to have. In particular, that of a certain Don José Lizarrabengoa, Basque, born in Elizondo, former cavalry brigadier in Seville, deserter, who became a smuggler, then condemned to death for the murder of a gypsy woman with whom he fell madly in love, Carmen…
With the evocation of this meeting, Prosper MÉRIMÉE tells us the shocking descent into hell of Don José.
Under the musical direction of Philippe MESTRES, large excerpts from Georges BIZET's opera plunge us into this drama where the freedom of a woman, Carmen, ignores the morality of the time, as well as the jealousy of men.
The Cooperators of the Opera Light 2022 Project